2012 Adventure of Hope
"At first, dreams seem impossible, then improbable, and eventually inevitable." –Christopher Reeve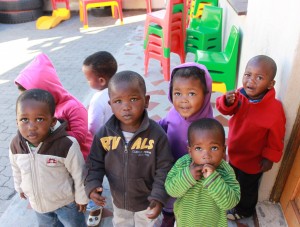 It's hard to believe that what started as a Big Hairy Audacious Dream to travel around the world and volunteer on almost every continent as a way to research the inception of the Fresh Chapter Alliance Foundation, turned into an Adventure of Hope filled with more connection, purpose, and love than I could have imagined.
Thanks to the contributions of 110 individual donors and the corporate sponsorship of GO Overseas, CLOUD, First Descents, and Flight Centre Canada, we raised $13,295. Although I needed to spend just over $5000 from my personal retirement savings to cover the balance (click here to see the full expense and fundraising summary), I could never had made this trip a reality without your incredibly generous support.
Have you been wondering what your contributions helped to accomplish? Today, I want to share a summary of some of the key outcomes from the Adventure of Hope:
Reviewed 7 Volunteer Organizations on 5 continents to select partners for the Fresh Chapter Alliance Foundation;
Met cancer patients, doctors, survivors, and advocates in Vietnam, Rwanda, Tanzania, and Costa Rica to discuss the landscape of global cancer and how we must find ways to better support the developing world with anti-stigma campaigns and earlier diagnoses;
Wrote 49 posts on A Fresh Chapter to share stories from around the globe;
Formed lasting connections with volunteers, ex-pats, and locals doing inspiring work all over the world;
Held the hands of cancer patients in Vietnam; supported over 80 physically and mentally handicapped women in India, worked at an orphanage with 600+ kids in Rwanda, helped 19 Spaniards improve their English, met with inspiring doctors and advocates for cancer treatment in Tanzania, spent intense afternoons with detained street kids at a local police station in Cusco, worked on community based clean water and clean burning stove projects in Urubamba, and helped keep a school library open in Costa Rica.
Every day, images of this epic adventure flash through my mind and I feel a surge of gratitude for the people I met and the places I saw. On days when I feel wistful and miss life on the road, I can thankfully travel the world with my photo board on Pinterest. If you want to join me for the whirlwind tour, here's the link:
In so many moments on this six month Adventure of Hope, I was reminded that big dreams have power and that you don't need to have all of the answers in order to announce your intentions to your friends and family, to the world, or even just to yourself. Sometimes, all you have to do is focus on taking it step by step.
If you're thinking about volunteering in Vietnam, India, Rwanda, Spain, Peru, or Costa Rica, I have included links below for both the posts related to each country as well as the review of each experience on the GO Overseas website.
So, what happened next? Well – I wasn't ready to hang up my Big Hairy Audacious Dreaming shoes. So, in February 2013, we traveled to New Delhi, India with a group of 12 participants and filmmaker Mark Halliday. To see what #Delhi2013 is all about, come visit us HERE.
If you are new to A Fresh Chapter, here is what you missed on the Adventure of Hope: