Why Not Suspend Reality? C'mon, I Dare You…
"Who do you think you are? Aren't we all secretly aware that there are things we'd like to try and might actually be able to do if we weren't so damn embarrassed to be seen trying? When I'm holding back, shrugging and playing dumb, leaving the world to smarter or more qualified people, I sometimes hear my mother in my head, saying what she said to me a thousand times growing up. Oh Honey, who's looking at you?" I love this excerpt by Kelly Corrigan, breast cancer survivor and author of both The Middle Place and Lift.
If you have 3 minutes and 32 seconds, watch this video where Kelly reads an essay she wrote called "Dare You":
If you stopped reading to watch the video, maybe you know where this is going…Kelly's message reminds me to suspend my disbelief long enough to to make My Big Hairy Audacious Dream come true.
She says, "Starting things, relationships or non profits, screenplays or marathons takes a certain willing suspension of disbelief. This suspension is hard to maintain but its perpetuation is job 1. I have written two books and I can tell you that writing one word at a time when there are 60,000 words to go requires a state of flat out dissociation. You need to blow up a nice big bubble and find a way to live in it long enough to forget the world of reason and probability; the world that is staring through the filmy edge of your bubble, barely obscured, mouthing the words, who do you think you are?"
Last week, a fellow blogger, entrepreneur, and friend, Shauna Harper of Consciously Creative sent me her recent post: Flying Lessons: Massive Imperfect Actions Towards My Dreams. In it, Shauna shares her own thoughts about the same idea…
"Once I started, there was no turning back and that's when I started to fly… because it is then that I realized the courage was never somewhere else, it was always inside of me.
So for today…
Think about your dreams…
Suspend your disbelief that it can happen…
And…
For just one moment…
What do you really want…
Who do YOU really think you are…"
Have you ever knowingly suspended your disbelief in order to make a dream come true?
Recently, I built my own gigantic bubble because the rising anxiety of juggling all of my dreams had wrapped it's cold fingers around my throat.
Now, every morning when the alarm blares in my ear, before I am tempted by the flashing red light on my Blackberry, I step inside my bubble's filmy interior and seal myself off. Just my laptop and I; no phone calls, text messages, emails, Twitter or Facebook until I have spent four hours with the third draft of My Book.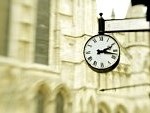 Guess what I am learning? Nothing earth shattering happens during those four hours. There is no email, so urgent, it can't wait for me to log on, after I'm done writing. No one who calls 17 times because they absolutely have to reach me (last time I checked, I'm not that big of a deal).  No one who jumps out of her 22nd story office window because I haven't written my Tuesday or Friday blog post early enough in the day for her to read it before she goes home for the night.
I have also learned one of the little secrets to suspending reality that I wish I had discovered years ago; more often than not, I'm the one who drives myself crazy by checking my phone every five minutes to see if anyone wants to connect with me.
And you know what else? All of my plans for this new not for profit, all of my to-dos relating to giving up my apartment and planning a trip around the world, and all of my stresses about how I'm going to support myself financially are waiting for me, as soon as I step out of the bubble.
But, for 4 hours every day, I sip tea inside my bubble and appreciate the contradicting freedom and torture that comes with having no escape from my 100,000 words.
As Kelly says, "The thing is, there is one person looking at you. You. And she wants you to take a class, or start drafting a business plan, or spend 20 minutes researching your idea online or tracking down one good friend, a believer, and telling her your stupid idea that you have no business trying. Pick up the phone right now. I dare you."
Can you carve out five minutes, twenty minutes or even four hours to build your own bubble, suspend reality, and just maybe…one minute or one hour at a time, change your life?